PERSONAL LOANS
Secure the money you need today with a loan from Union Building Trades FCU. Whether you're looking to consolidate debt, finance a major purchase, cover unexpected expenses, or treat yourself to a much-needed vacation, we can help.
Depending on your income and credit history, Union Building Trades FCU has an option to fit your unique needs. Rates differ based on creditworthiness.
$10,000 loan maximum with terms up to 60 months available
 Share Secured Loan
Our Share Secured loans are a great option to help you build your credit or make a purchase without dipping into your savings. Fully secured by shares in your credit union account, this loan traditionally offers borrowers a lower rate.
---
We pride ourselves on fast, responsive loan service.
Call: (800) 848-2438 for person to person service.
Click here for information regarding Current Loan Rates.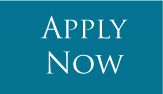 or
For installment loans we can give same day approval!
---
We can satisfy all your financial needs with a variety of loans:
Personal Signature loans
Motorcycle and Boat
Share Secured Loans
First Mortgages
Second Mortgages/Home Equity Lines of Credit
If you are using a screen reader and are having a problem using this Web site, please call 800- 848-2438  for assistance.