VISA CREDIT CARD
We believe all our members deserve the best.  No matter your credit score, you can apply for a Visa® Platinum Credit Card with a below-average interest rate and above-average rewards program.  You'll receive these member benefits if your application is approved: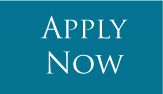 With near real-time Visa® Purchase Alerts, you can receive updates on your UBTFCU Visa® credit card or debit card activity to help reduce fraud and monitor your account

for more info click here

***To report your Visa card lost or stolen call 1-800-325-3678***
If you are using a screen reader and are having a problem using this Web site, please call 800- 848-2438  for assistance.